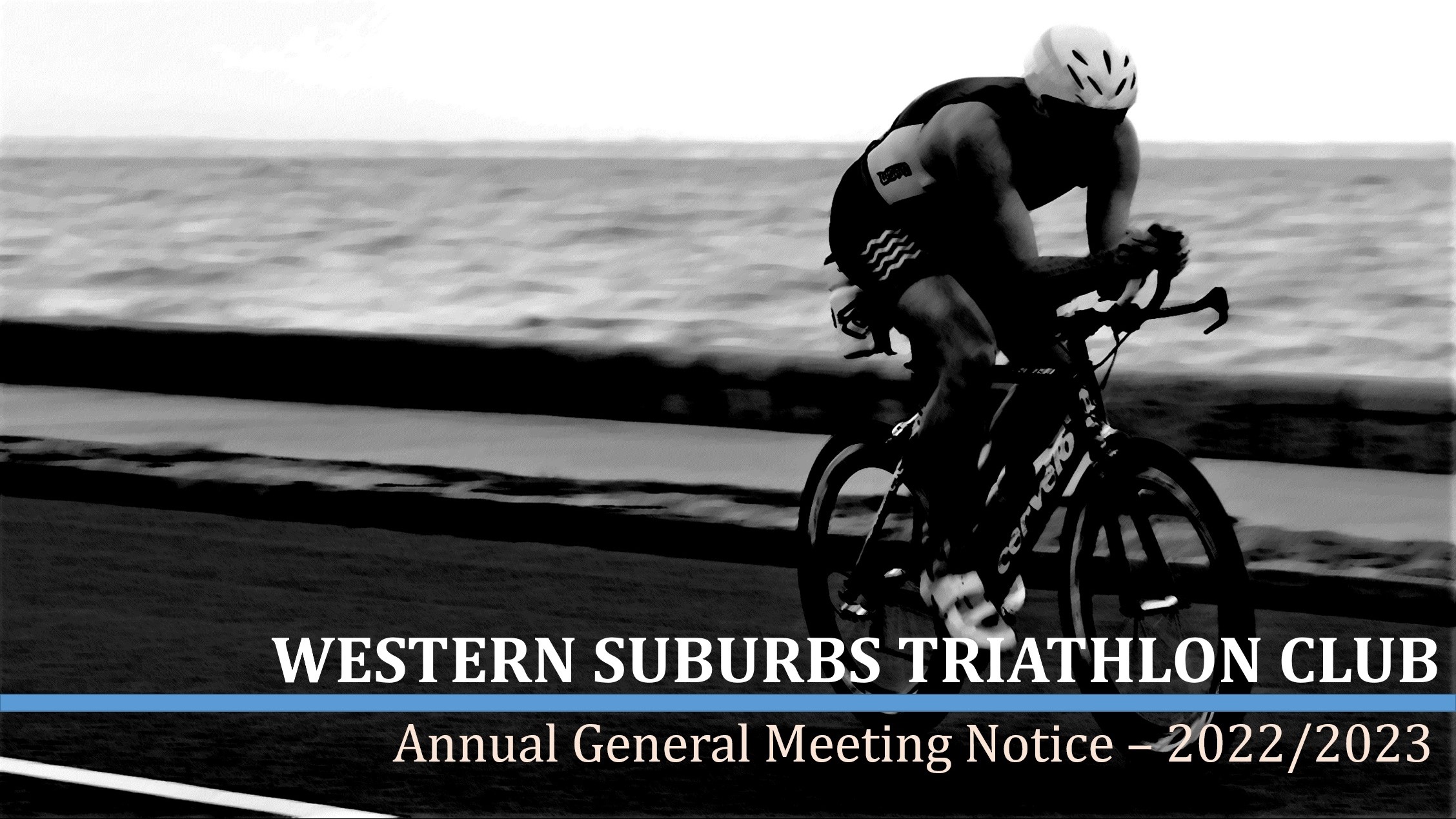 WSTC AGM 2022/2023
Notice of WSTC 2022/2023 Annual General Meeting
The Western Suburbs Triathlon Club Executive is providing NOTICE that the Annual General Meeting for the club is scheduled for Sunday 18th September 2022.
The meeting will take place at the Western Suburbs Club Rooms located on The Esplanade, Altona post the first Winter Series Duathlon race. It is estimated that the commencement time will be approximately 10am.>
An agenda for this meeting and previous minutes will be available prior to the meeting.