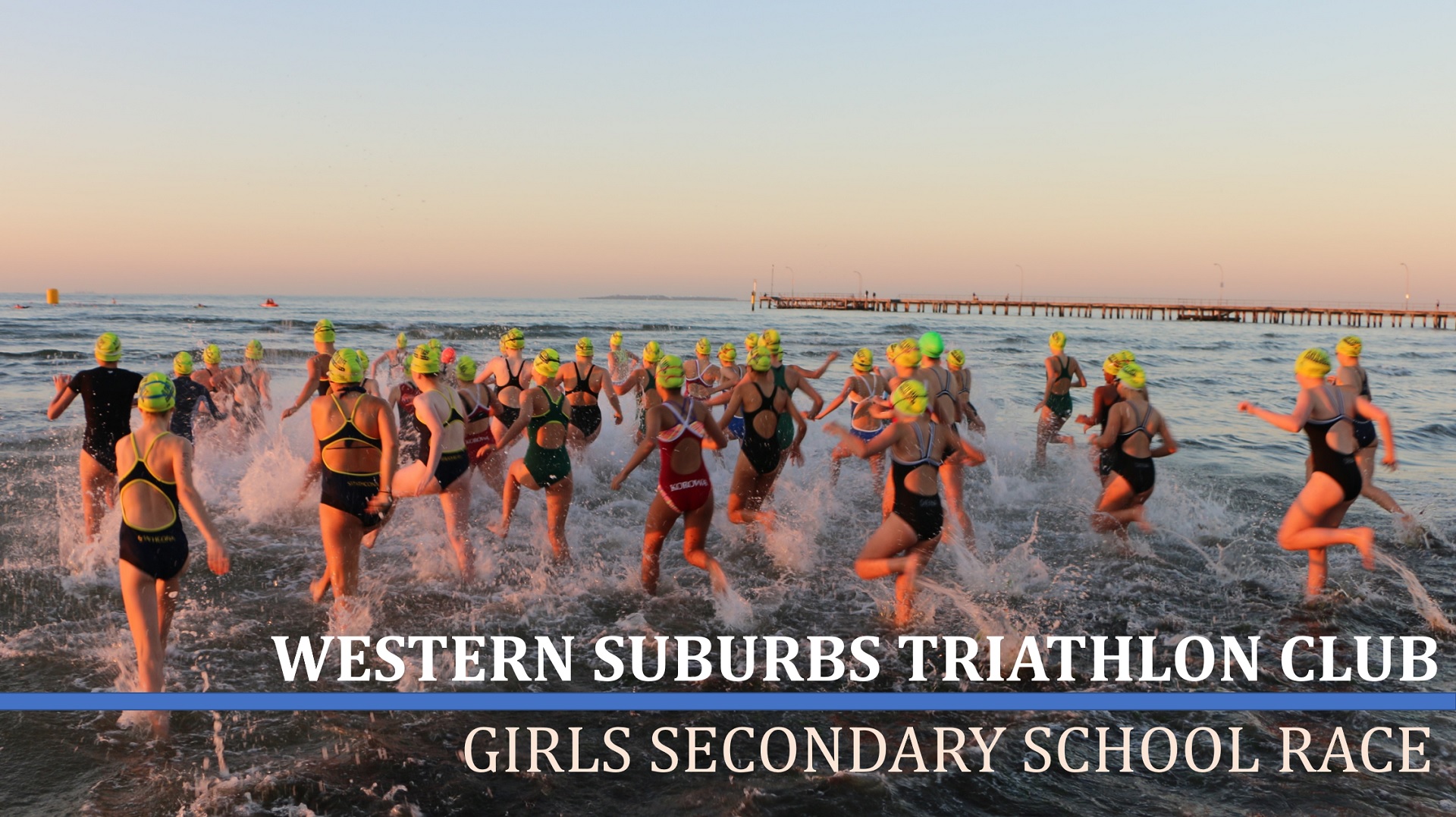 Girls Secondary School (GSS) Triathlon Event
Overview
Event Types & Distances
This WSTC race offers the following event types and available distances. Remember to review the age limits for each event type for juniors prior to entering the event.
No events to display.
WSTC is a 100% volunteer-based club and we are delighted to be providing an opportunity for girls to participate in triathlon in the Western Suburbs.
The club is running this closed road event in conjunction with Girls Sport Victoria (GSV) and their member schools. GSV students who wish to participate need to register via their school.
The event will be held on our traditional Altona course, with an open water swim, bike ride on the Esplanade, and a run along the Bay Trail path.
COVIDSafe Public Event Registation Form
You can find and view the following
COVIDSafe Registration Form
in support of this public event.
Event Distances
Individual & Team Short Courses 300m swim, 10k bike and 2km run
FAQ's & Duathlon/Triathlon Race Rules
For Frequently Asked Questions about Triathlons please click on the following link. You can also view the rules to be abided by while competing in triathlons on the rules link.
If you have any questions or concerns, please don't hesitate to contact us. We're here to make the experience as stress free as possible.
Please ensure you check club social media platforms (facebook & instagram) as well as your email for any updates leading into the event.
We look forward to welcoming you on race morning.